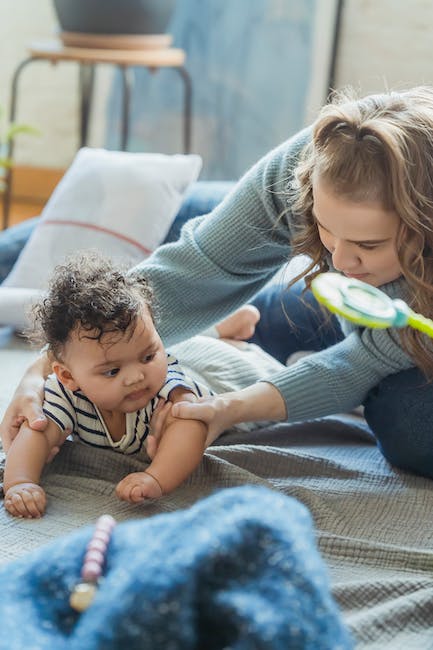 and Health
Children with physical and mental disabilities often face significant barriers to accessing education opportunities and maintaining good health. Childhood assistive technology (AT) helps bridge these divides, providing resources for developmental growth and enabling them to reach their full potential. AT acts as a 'voice' for many children, enabling them to communicate and interact with their environment, and can even offer life-saving medical care. In this article, we look at how assistive tech can be used to help disabled children find their voice and improve their health, and how families and healthcare professionals can best support this process.
Exploring the Benefits of Childhood Assistive Technology
Assistive technology can play a life-changing role in the lives of children with various disabilities, offering a wide range of tools to enhance independence and access to learning opportunities. AT can be as simple as a communication board or switch adapted toy, or as complex as a speech-generating device or computer access system. Some of the most common benefits of childhood AT include:
Enhanced communication: Assistive technology can help children with developmental disorders and physical disabilities to express themselves, enabling them to make their wants and needs known. This can result in better relationships with family, friends, and healthcare professionals.
Improved motor skills: Automated tools such as switch adaptations and adapted keyboards can help children develop stronger motor skills and better hand-eye coordination.
Enhanced learning: AT helps children with learning disorders to access material that may be difficult for them to understand without the aid of voice recognition software, adapted keyboards, and switch systems.
Improved safety: AT can provide a layer of safety for children with developmental or physical disabilities, such as an alert system to protect them from wandering away or becoming injured.
Directing AT Toward Health and Well-being
Assistive technology can also be used to improve the health and well-being of children with disabilities. Assistive tech can be used to monitor or manage various medical conditions, provide alerts or call for help in emergency situations, or offer therapeutic activities or methods to help children better interact with their environment. Here are some of the key ways that assistive tech can support the health and well-being of disabled children:
Medical monitoring: AT can monitor vital signs such as temperature and heart rate, as well as providing timely alerts for when medication needs to be taken. This can help parents and healthcare professionals better manage a child's medical condition.
Pain management: AT can help children cope with pain, such as through the use of augmented reality games which provide a distraction and can offer a level of control and choice to children in pain.
Activity tracking: AT such as smartphones and smart watches can help parents monitor their child's activity levels and alert them to any changes in routine.
Therapeutic activities: AT can help provide calming activities which may be beneficial in managing conditions such as autism and anxiety. This includes activities such as playing interactive and calming music, or helping a child practice their sensory integration skills.
Ensuring Access to Appropriate Assistive Tech
Accessing assistive technology can be expensive, and many families find it difficult to source the means to purchase the technology their child needs. To ensure access to appropriate AT, families should work with their child's healthcare professionals and discuss their child's needs, as well as the potential benefits of AT and how it could improve their child's life. In certain cases, AT can be funded by the government, or it may be available to rent from local healthcare centres. Ultimately, it is the family's responsibility to make sure the AT they have is being used correctly, is correctly maintained, and is suitable for their needs.
Finding the Right Childhood Assistive Tech for your Child
When selecting the right childhood assistive technology for a disabled child, it is important to consider the child's age, medical condition, learning difficulties and other factors. It is also important to ensure that the AT is user-friendly and easy to use; some pieces of technology, such as computer access systems, can require more complex setup than others. Ultimately, the most important thing is to make sure the AT serves its purpose; it should help the child in achieving their goals and enhance their overall quality of life.
Childhood assistive technology can be a powerful tool for disabled children, helping them to achieve their full potential and improving their quality of life. Families and healthcare professionals must work together to ensure that children with disabilities have access to the right AT, and that these resources are being used effectively.