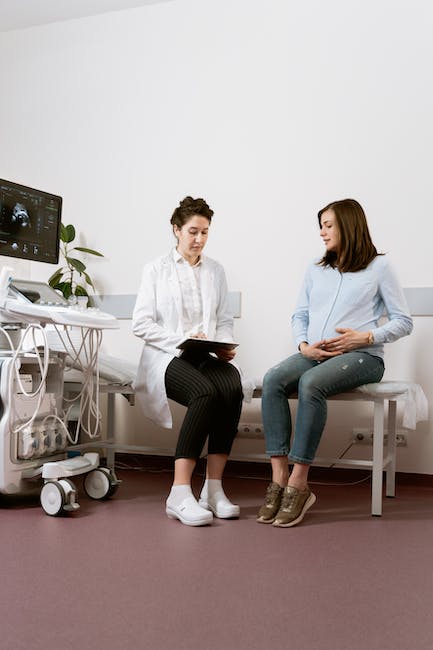 and Health
Your pregnancy journey starts with a visit to your obstetrician/gynecologist for prenatal care, but for some moms-to-be, it may also involve referring to a Maternal-Fetal Medicine (MFM) specialist. Maternal-fetal medicine specialists, who are usually board-certified obstetricians or gynecologists with subspecialty training in maternal-fetal medicine, are uniquely skilled in delivering expert care to pregnant women at all levels of health.
The Benefits of seeing a Maternal-Fetal Medicine Specialist
A Maternal-Fetal Medicine (MFM) specialist is an expert in high-risk obstetrics who focuses on providing specialized care and guidance to pregnant mothers. With detailed knowledge and collective training, MFMs have the unique ability to identify, diagnose, monitor and manage high-risk pregnancies. They have the qualifications and skills to assess, guide, and provide interventions for pregnant women and unborn babies at risk of a wide variety of health-related maternal and perinatal issues.
MFM specialists provide a wide range of services, including:
Anatomical ultra sound
Genetic counseling and testing
Prenatal screening tests
Maternal nutrition and exercise advice
Management of complicated obstetric conditions
Care of multiple pregnancies
Care of preterm and other high-risk infants
Management and/or prevention of preterm labor
When to Seek Care from a Maternal-Fetal Medicine Specialist
The expertise of a MFM specialist can be beneficial for many mothers, especially those who have undergone certain treatments, have medical conditions, or are considered to be high-risk pregnancies. The MFM team evaluates not only the mother's health, but also makes sure the baby is managing well. Some conditions or cases that can warrant referral to an MFM specialist include:
High blood pressure or diabetes
Multiple pregnancies
History of repeat miscarriages or stillbirths
Preterm labor
Birth defects
Fetal growth restriction
Advanced maternal age
Congenital heart disease
Gastrointestinal, thyroid, kidney and other conditions
If your OB/GYN is concerned about any of the above mentioned issues, you will likely be referred to an MFM specialist for specialized care and attention. In addition, if you have any concerns during your pregnancy, you should always bring them up to your healthcare provider to discuss further.
Compassionate and Comprehensive Care with MFM Specialists
By choosing a Maternal-Fetal Medicine specialist to guide you through your high-risk pregnancy, you can expect to receive compassionate, comprehensive care and advice. MFMs take the time to listen to your concerns and explain complex information in an easily understandable way. Above all, you can have confidence in knowing that your MFM specialist is an expert in their field and is dedicated to delivering the best outcome for you and your baby.